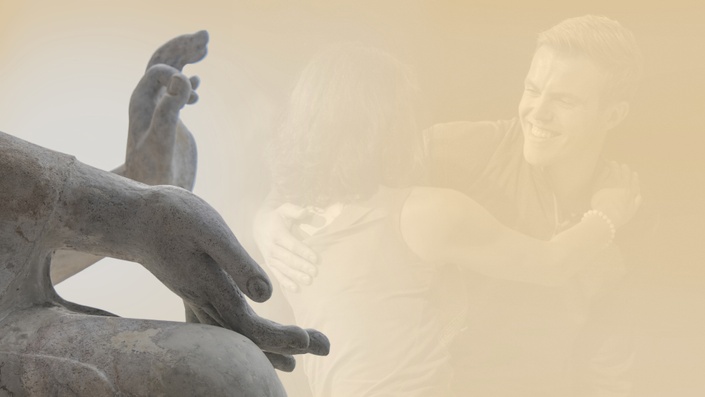 Trinfinity Civilization Upgraders Presents: The Shepherding Consciousness Program
Creating a powerful army of Shepherds who are courageous enough to Upgrade our Civilization.
Watch Promo
Your Instructor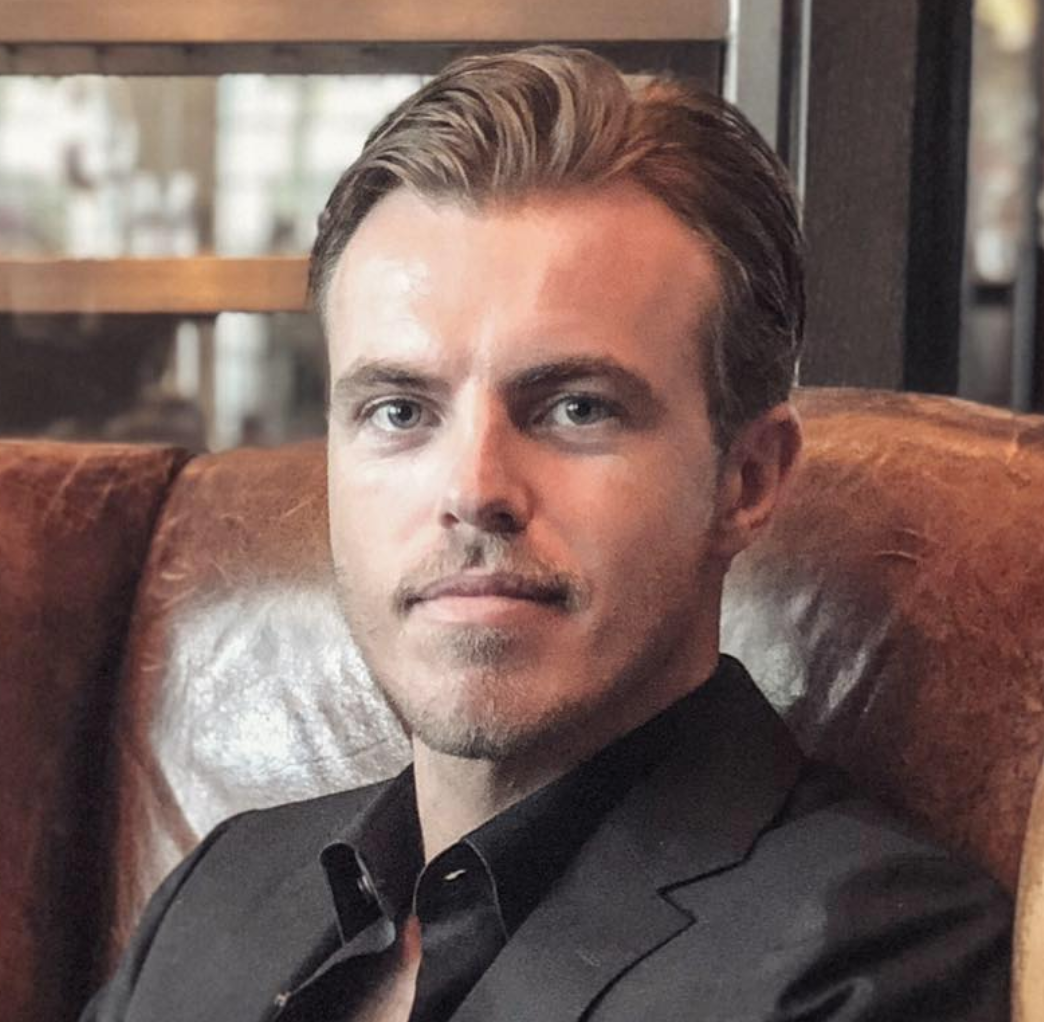 Bentinho Massaro is a world-renowned spiritual teacher, philosopher and entrepreneur who brings pristine clarity and a contemporary, edgy freshness to the non-dual, direct path of Self-Realization.
He is also known for his unique angle on Self-Actualization (or empowerment), and his teachings on this subject have been used by many to significantly upgrade their lives.
Bentinho's no-nonsense approach to spiritual transformation (and to life in general) appeals to those who have an unwavering commitment to discovering the True Self beyond the concerns of the personal self, and who wish to be of authentic and pure service to humanity. His mission is an Enlightened Civilization by 2035.
For an entire year you will be meticulously trained in self-purification, Shepherding Consciousness and Spiritual Leadership by Bentinho Massaro
Welcome
To be a human on Earth right now—during the most climactic environmental, political, spiritual and technological period of collective change in modern history—is to have an unprecedented opportunity to make the differences that can benefit all.
We have a small window of time to upgrade our entire operating system (our collective consciousness) from one of fear, separation, attachment and consumption (Person Consciousness) to one of love, transparency, self-awareness, faith and limitless creativity (Shepherding Consciousness).
Look around. Many of the world's most intelligent, good-hearted and competent people are still operating to benefit their personal egos. When one's priority is their own comfort, status, opinion, agenda, feelings, security, advancement or limited worldview, they are unknowingly perpetuating the status quo instead of upgrading it.
To realize our vision of An Enlightened Civilization by 2035,
we need Civilization Upgraders.
A Civilization Upgrader is a bold, paradigm-breaking leader. Civilization Upgraders have constituted themselves as the change they're here to effect in the world and they stick to that unflinchingly.
They see beyond their own personal agendas and attachments and have transcended their need for instant gratification or social validation. They are no longer motivated by basic human preferences; instead they are motivated directly by spirit, inspiration, wisdom, unity-consciousness, devotion and love for All.
They have ruthlessly aligned themselves with a future that benefits humanity (and they will take action in service to humanity even if that costs them mainstream acceptance or understanding). They are often controversial, misunderstood or unpopular at first because they don't fit in any familiar societal boxes; they are outliers. As a result they are the ones who pave new ground and move humanity forward.
A Civilization Upgrader has attained (at least) "Shepherding Consciousness."
In Bentinho's words, "A Shepherd is one who, through intense seeking and devotion, has become balanced in Love & Wisdom and empty of ego enough to operate in alignment with the collective's vision of a New Earth; an Enlightened Civilization by 2035.
A shepherd is willing, dedicated, and in love with humanity's potential, and promotes our responsibility as a species to step up our game by genuinely caring more about the whole than the parts (which usually just means their personal preferences)."
Click here to read Bentinho's full overview of the phases of consciousness and the types of leadership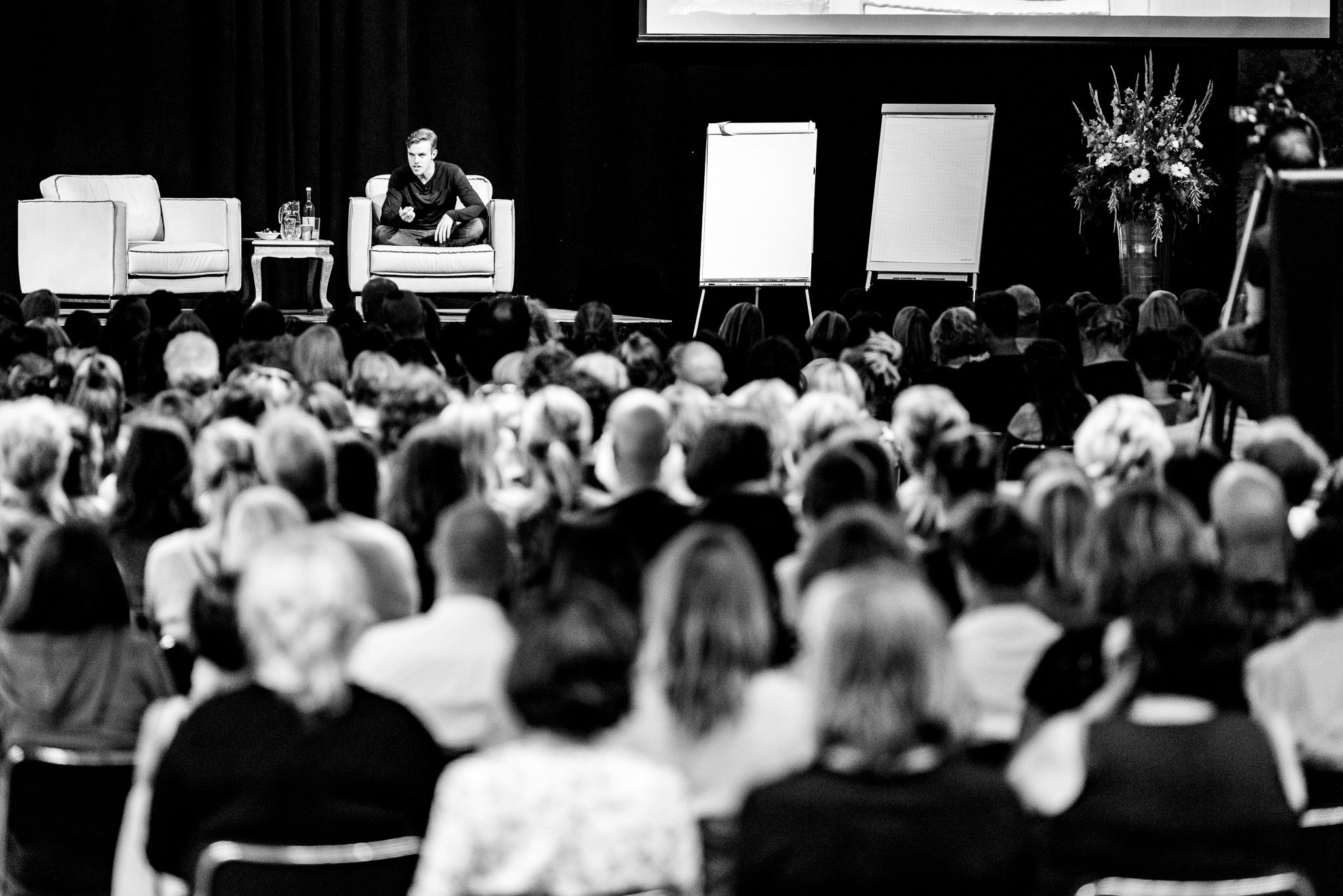 Together we are generating a timely army of Shepherds who are vibrationally devoted to the future we are moving into, and who aren't afraid to take action in alignment with an upgraded civilization. For this reason it is imperative to remember that your development in this program is not about you—it's about the vision. It's about the benefit of all. It's about shifting as many people as possible into Earth's optimal timeline experience.
And it does not stop after these 12 months. This is just the beginning. This is just the initial bootcamp. This course is the prerequisite training for any further work you may be doing with this community, or with Bentinho personally, to together co-create a highly awakened civilization and to help rebalance the Earth. (Note that this course is ongoing; you can enroll at any time and complete the course at your own pace.)
"To be a Shepherd is to love those you serve with such conviction that your act of serving them kills all your ideas of yourself in the process and liberates you from the lesser state of being a person having needs and preferences.

Throughout history worth remembering, it has always been outstanding devotion to something more than just oneself that liberated people from petty-minded addictions, mundane lives and self-imagined shackles. Be committed to rise above your personal needs through the discovery of your True Self, so that you can shine like an inexhaustible Sun; giving light to all without needing light in return from those you serve."
~ Bentinho Massaro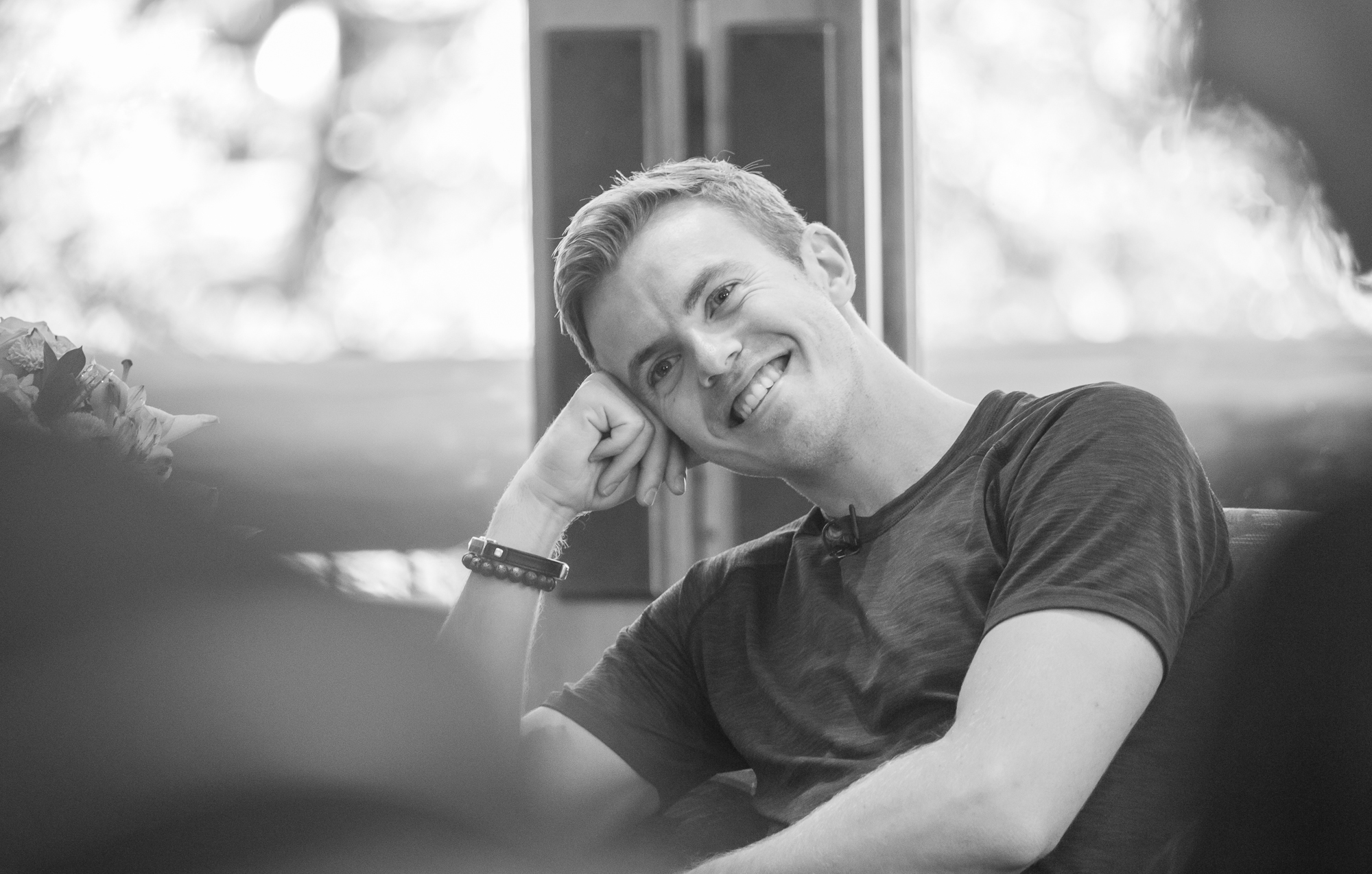 The purpose of this program
This program is the means to help us fulfill humanity's deepest unconscious desire—the intention they don't yet realize they have: an Enlightened Civilization. Does this mean everyone will be a full-fledged Buddha Consciousness by 2035? That's not likely going to happen. However, the first stage of collective "enlightenment" or awakening should be accomplished by then, if we wish to have a real shot at being not only a sustainable civilization going forward, but a sane one as well; with deep spiritual values and understandings which by then should be a foundational part of everything we create and do.
As long as you—an awake, intelligent, optimistic beacon of potential—are still working on incremental spiritual growth: dealing endlessly with personal triggers; waiting for the stars to align before you step up your game; waiting for "grace" or someone else to help you attain greater enlightenment beyond the personal self; waiting for that perfect set of manageable circumstances to get you comfortable enough to really begin to step up your game… etc., you will not likely become truly fulfilled, and you will not likely be making any significant changes in the lives of others.
Instead, consider that beyond your personal processes, there is a potential that awaits your trust, faith and devotion. There is a potential unique to you, that wants to be awakened and channelled through every aspect of yourself. Your Higher Self WANTS to stream through your body and mind into this world but you're plugged up in some or all areas, and need a serious plumbing job to get unstuck, transcend, and become truly empowered. You are already everything you can ever possibly become in potential, it just needs to be activated and practiced.
To all the slumbering, entranced and sleepy "giants of souls" out there, to the wanderers who KNOW they are here for greatness and service to others but are waiting for some kind of catalyst… I want to say this: We're out of fucking time. This is it. This is your catalyst. This very course, this very sentence, this very website, this very moment, this very community. Now is the time for you to take the leap.
If this page resonates in your heart, if this rings true, then it IS for you—then it is a must that you do your best to leave aside all doubts and hesitations, and just fucking GO FOR IT.
This is a must if we wish to survive, let alone thrive as a species. If not for people like you, then who will help make this spiritual transition in the collective a guided one?
This semi-comfortable, complacent, trance-like environment in which many find themselves in, is not going to last much longer. It is falling apart as we speak. Any fool or even skeptic can see this. Our civilization is breaking down. Nothing is reliable any longer. Truth is, it never was. You have to learn to be at the source of every aspect of your life. Stop consuming life; start creating it. Stop waiting; start meditating and taking action.
Beyond a certain point very soon, the semi-comfort that has been inherited by you is no longer going to be handed to you by "the system." Not for you nor for your children. We have to radically step up our game and put in the work to help blend the spiritual dimensions of understanding into this world's primary structures of operation, such as education, government, financial systems, social systems, the internet, the ways our lives are structured, etc.
We have to become fully seated in our own creator chairs. It is time for us to dynamically demonstrate awakening and introduce it into the social mainstream, which really only consists of fear of being ridiculed. Without fear for social ridicule, we would not even have a mainstream. Mainstream is dead, stale, stinky, uncreative and consumer-based. Shepherds are not mainstream. They are whatever they need to be to get the job done; to be a source of love, light, benevolent shock/awe and release, healing and empowerment.
We have no time to play social validation games and honor these things any longer. We're destroying our planet more every day by our negative thoughts, our petty-minded attitudes and vibrations, our small little personal concern games, comparisons, jealousy, fear, and everything we keep pouring into this planet from such a lazy, unenlightened and disempowered state of being.
WAKE UP. There is NO MORE TIME.
This IS IT. No second chances.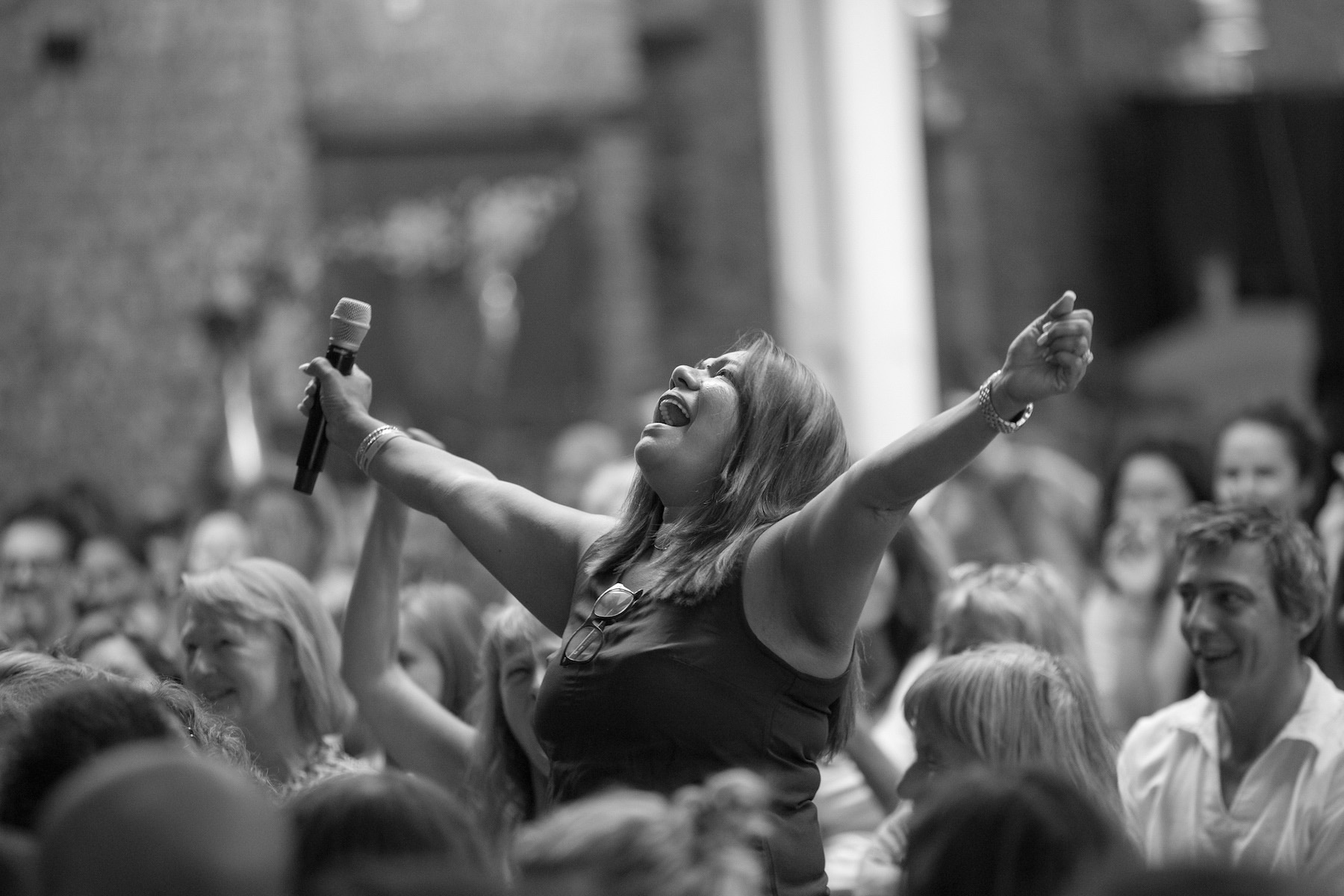 The only solution-based response to the imminent collapse of modern civilization into total chaos and confusion is profound personal, interpersonal, transpersonal and spiritual TRANSFORMATION on a large enough scale to carry—or offset—the mainstream collective's lack of ability to respond source-fully to these changes with clarity, love, courage, pure awareness and fearlessness.
Without TRANSFORMATION on a relatively large scale initiated right now by many… nothing "out there" is ever going to shift as quickly as it needs to. Don't just wait around for 2035; contribute to its enlightenment NOW. In order to make a difference in any field, we have to be properly trained in that field. Bentinho is your guide on this journey, as he's been cutting new ground ever since he began his public teachings about a decade ago. He's run into all the obstacles and challenges and pitfalls that you're likely ever to encounter in your life as it shifts from person-based to transpersonal-based, or Shepherding Consciousness-based.
More people must be absolutely willing, beyond any point of smaller-self concern, to give fully of their unique, radiant Self and pour it into this world—even if it's met with friction, misunderstanding, non-reciprocation and ridicule. We're building an army of love and wisdom, and we need to generate the strongest, most relentlessly devoted "troops." We need Bodhisattvas, Shepherds, Awakened and truly committed leaders.
Stepping up your game
Several months into the program the "consumer-friendly" phase ends and the more committed and unified training and community begins, where you have to step it up in terms of generating yourself fully instead of "Netflixing" your way through content like many of us are used to.
It will become either frustrating and triggering for you, or energizing and enlightening. If you find that you are still taking things personally and operating from Person Consciousness and a sense of entitlement, you may not be fit to continue past this threshold.
Do not be discouraged, however, for awareness is the first step to transformation, and consistency and dedication will help you overcome any perceived obstacle. Then again, you may perhaps find that this is not the way for you. There is little to no room for Person Consciousness surviving during Phase 2 of the program (the last 6 months of the program), so you will have an opportunity about halfway through to be all-in and become part of this army of Shepherds, or drop out and still have benefitted from what you learned thus far.
The result of this natural filtration process, as we've seen it develop during TIER 1's progression, is auspicious: a steadily growing, well-trained group of Shepherds that is very empty of personal bias, oriented toward service to all, balanced in love and wisdom, and ready for action.
It's truly quite a wonderful and life-fulfilling feeling to behold the profound growth and accelerated maturation of this group of about 100 truly committed people, now free of complaint, deepening their transformation daily and intensely, so that they may be fit Shepherds by the end of their participation; ready to serve for the benefit of all.
Click HERE to read Bentinho's original blog post where he details his vision for the pilot program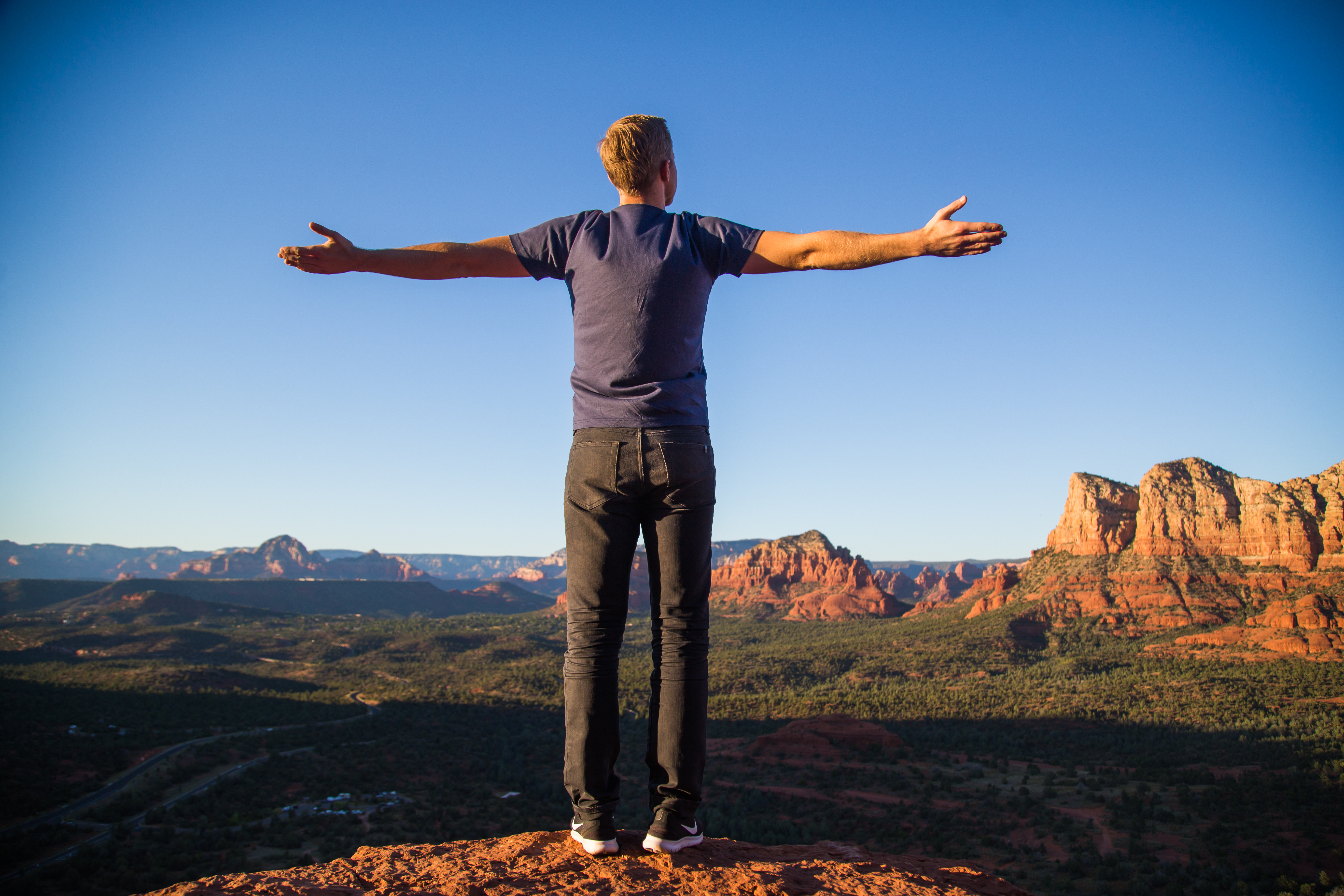 What's included in the program?

The Shepherding Consciousness program consists of 12 months of exclusive and highly advanced teachings designed to fundamentally and forever change your capacity to live a life that honors the vision that created you. We estimate the "real-world value" of a year-long program of this nature in other, somewhat similar fields, would be between $12,000 and $18,000. Since we want it to be accessible to anyone who truly wants it, we have priced it at only:
$199 per month for 12 months! *
* Significant discount if you pay for the whole year up-front: $1988
The program consists of recorded live sessions led by Bentinho during the original Civilization Upgraders program. Most of these recordings include Bentinho speaking on a particular topic, followed by a Q&A session.
Exclusive, every-other-month online half-day foundational seminar with Bentinho.
These bi-monthly video seminars are the foundation of this program. There will be six of these. It is highly recommended to rewatch them at least twice for better integration. In these sessions, Bentinho will give a talk on the topics to be focused on in-depth—usually there are several—laying out the theory while sharing from his own experience in applying these lessons. You will receive powerful new practices to apply.
Weekly lesson video.
In addition to the monthly foundational sessions, during the weeks when there is no foundation seminar, you will receive a weekly video and a homework assignment. Most of the videos you will receive each week are from the first Civilization Upgraders Shepherding Consciousness program (known as TIER 1), which is still ongoing at this time. There will also be weeks when you will be given recordings from retreat sessions instead of a TIER 1 session. These retreat sessions are chosen specifically as part of the program. There was simply no need to re-record these perspectives, so we added certain retreats to the curriculum instead, giving you more in-depth experience with each of these topics than a single 2-hour session could do.
Fuel Up! Recorded sessions with Anurag Gupta.
A car can be built perfectly, but without consistent fuel intake it won't go anywhere. Anurag Gupta has an uncanny ability to put fuel in your car and power your engines. If Bentinho's teachings are the streamlined sports car with the V12 engine that this program will shape you into, Anurag Gupta will occasionally stick his head through your window to check your fuel gauge and give you a high-octane turbo boost by inspiring you to continue to integrate the teachings with clarity and fun.
Invite-only Facebook group for daily support.
This is a crucial component of the program, since it grants you ongoing access to a group of super-committed Shepherds-in-training who truly wish to be of service to this planet and their (and your) highest evolution. Many find great support, camaraderie and friendship through this program group!
Endless access to the recordings of this program.
Rewatch sessions as often as you like. Three times per recording is recommended.
Access to all recordings for ongoing benefit and growth.
There is only so much we can absorb the first time we hear information like this. We need to go out there and live it, test it, learn and grow, and then cycle around to hear the teachings again from a higher plane of understanding, so that we can continue to take ourselves to the next level.
Experience Bentinho at his most transparent.
Receive group facilitation from approved adepts / Shepherds.
Complete the program at your own pace. You can enroll at any time and take as long as you need to complete the 52 weekly lessons. The lessons will remain available to you even after you have completed them. This course has open enrollment, so new adepts are joining every day. There will always be adepts in the program who are at around the same place in the course as you are.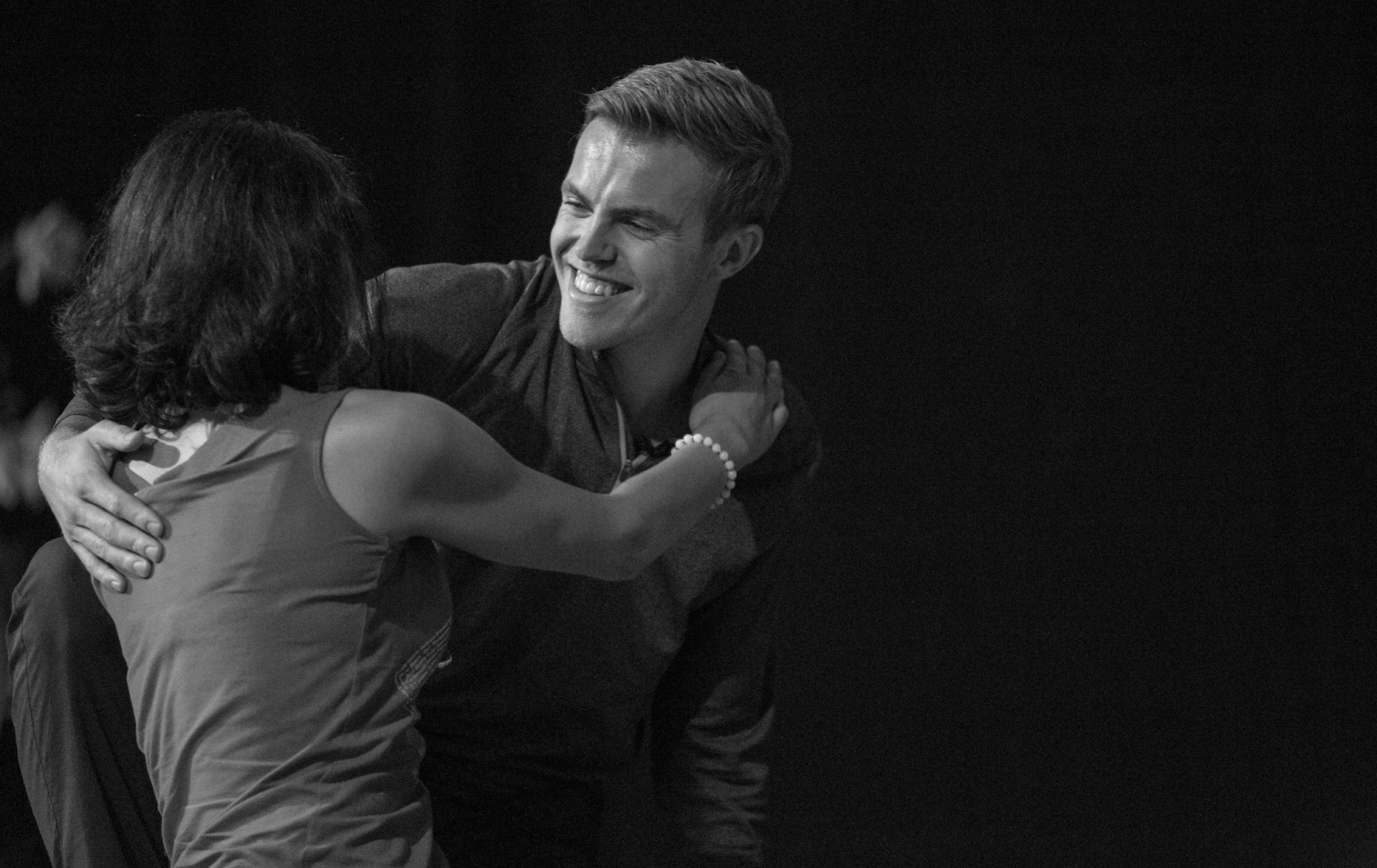 Testimonials
"For me, this process has been the most intense but the most rewarding thing I have ever done. To say I am grateful is such an understatement. I came in thinking that I had it sorted with self realization …. and that I just had a bit of work to do on self actualization. Haha wrong! I had no idea who I was really and what was underneath." — V.G.
"I feel like a grown-up for the first time in my life. (And I'm 41!) I seriously was convinced I was still a teenager. I literally felt that way, always have. I enjoyed it too. Now it's gone. I feel like a grown-up woman. And it feels SO powerful. Like I'm capable of ANYTHING." — E.M.
"Holy shit! Holy cow! Holy fucking everything. YES! Intense. Powerful. Clear. Love and wisdom in balance. Layers of powerful examples and teaching and reflection all at once. Cool to feel so many of us rising together." — B.C.
"Well, who can say no to the God state? No words at the moment that fit my excitement–I'm paralyzed." — U.N.
"I just got cooked. Maybe sautéed… Just feels like the fire is crackling very close to me and that, intuitively, feels exactly right. Be careful what you wish for. Shit's about to get real." — A.A.
I am infinitely grateful for your Being, for your devotional commitment to the One, for the vision we all share,for this calling in our hearts. Everything has been perfect..the timing,every Being here,the intense shifting energy we are going through as a collective in the ascension of Gaia. I've made so many upgrades and positive changes in my life and in others lives since this program and even though it feels crazy some times and it requires a greater version of myself every time.I've never felt more alive, aligned and purposeful. This boot camp of emptying ourselves and reside in the Self with absolute faith that no matter what the shit show appears as,I feel whole and guided is the greatest gift so far. I feel this is just the beginning of something much bigger for us as a group as individuals and as a collective. Thank you for your love,unique expression, sense of humor and authenticity.🙏🏻❤— R.S.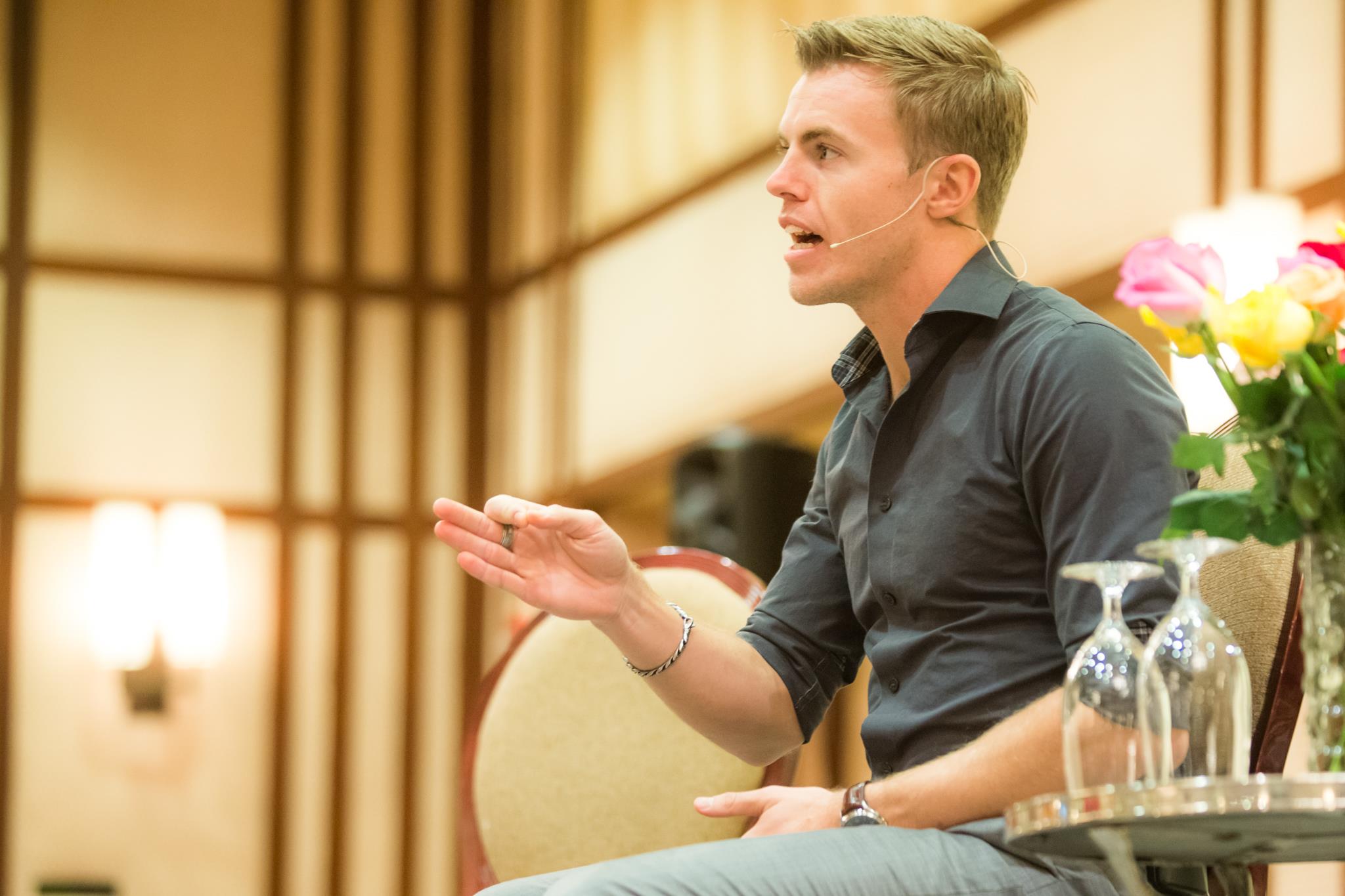 What makes the Shepherding Program groundbreaking?
The Shepherding Program is the first of its kind. It is an advanced program containing Bentinho Massaro's most current teachings.
It is not a program for improvement of one's personal circumstances or lifestyle. It is the first and only spiritual training program designed to create an army of Shepherds in service to the collective through the balance of love and wisdom.
The program focuses on teaching participants to become creators instead of consumers. You will be required to create rather than consume this program—to elevate yourself beyond your conditioning.
The dedicated private Facebook group provides a platform for interaction with and support from others who are committed to becoming Shepherds for humanity.
It is a goal-oriented program that anticipates real change; real results.
Who is this program for?
For already fairly awake people who wish to serve humanity.
For people who know they have incarnated at this time to find and implement their calling.
For people who have been studying Bentinho's teachings for at least a year (not a strict requirement) so that they have attained the following understandings / realizations:

You recognize, at least to some degree, that what you are is beyond the person.
You wish to establish a firm base of Know Yourself, Accept Yourself, Become the Creator.
You have the desire to eliminate personal biases and succumbing to triggers.
You wish to see beyond others' personal self ("bubbles") in order to provide the most benefit to them.
Who is this program NOT for?
People who dabble in spirituality as a lifestyle or form of recurring relief.
People brand new to spirituality and/or Bentinho's teachings.
People who are defensive of their Person Consciousness / personal identity.
People who are seeking/needing healing of deep traumas to the point where they are not really in a balanced place to receive a regular 'kick in the butt' from Bentinho or facilitators.
Those who are turned off by the sentence: "Get over yourself."
Some of what you'll master over the course of the year
Emptying yourself of ego.
Freeing yourself from story-based suffering.
Transforming the unique challenges that come with being a Shepherd or a Mirror.
Serving with true integrity toward God/Source/Truth and other-selves as expressions of that One Source.
Realizing that happiness is always already here.
Experiencing that you don't actually need anything (that you already are everything you need).
Dealing with loneliness and misunderstanding.
Dealing with loved ones leaving your circles.
Knowing when you're biased vs. truly being of service to another.
Activating the energy-current of indescribable self-love (without the pity).
Safely sacrificing your own needs when a situation begs for a higher version of yourself to step in.
Handling intimate and personal relationships as a Shepherd or Mirror.
Becoming one with a/the Greater Vision.
Immortalizing your well-being.
Safely transcending your man-made victim-self.
Becoming well acquainted with the main lessons of each of the 8 Densities of Evolution (especially 3rd through 6th Density).
Continuously improving your balance in applying Love and Wisdom in your life.
Discovering what you really are beyond all illusions.
Attaining Shepherding Consciousness.
Getting closer to embodying Mirror Consciousness.
More information
Click here to download a pdf with more information or go to benefits.civilizationupgraders.com.
Frequently Asked Questions
Are the lessons currently showing in the curriculum the only lessons in the course?
The current session is ongoing, so there will be many more sessions added weekly to your drip feed.
When does the course start and finish?
The course starts once you purchase it and ends when you finish it. It is a completely self-paced online course. Each lesson will be dripped each week, and you can decide when you start and when you finish. You will have access to all lessons forever once they've been dripped.
How long do I have access to the course?
How does lifetime access sound? After enrolling, you have unlimited access to this course for as long as you like - across any and all devices you own.
Will I have access to the private Facebook group?
Yep! Everyone who signs up will have access to the private Civilization Upgraders Facebook group. You will be encouraged to interact with each other and "put yourself out there" during the course.
NOTE TO EU CUSTOMERS
Note to customers paying with an European Union (EU) credit / debit card: Due to EU tax laws, the standard VAT rate of your country will be added to the purchase price each month. If you are browsing outside of the EU, you may not see the VAT during checkout, but it will still be deducted from your card.